Concord Music Group is an independent music company with distribution through Universal Music Group. Upon entry to the new Beverly Hills HQ designed by Gensler, you immediately feel like you've walked into your grooviest friend's home – cozy plush seating, vinyl records lining the wall, and music emitting from a custom record player crafted into the reception desk. The company is divided into sub-labels, both operatively and spatially, so the consistent approach to the furniture system acts as a common thread throughout.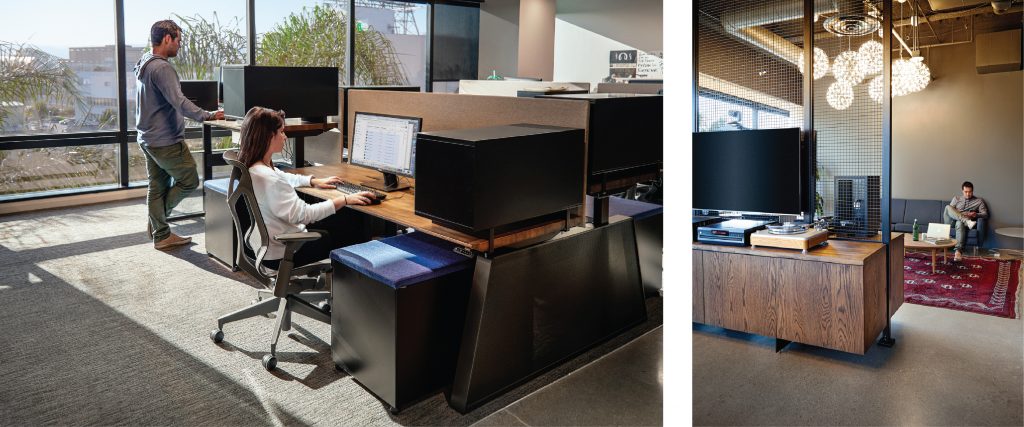 MASHstudios worked closely with the team to establish a cozy, worn in feeling. To achieve this, all pieces were treated with the same distressed wood finish and remained consistent throughout the office. However, since the sub-labels had different operative styles, the configurations of the sit-to-stand workstations varied to suit the needs of their users.
The private offices were designed based on individual preference. Outfitted with a workstation and ample storage, each office dweller has the opportunity to make the space their own and "home from work."
The team collaborated to integrate some unique architectural elements, including color changing illuminated walls and a large scale picture frame system that showcases their artists and line the hallway nearest reception.
It was an honor to work with the team to support their brand and vision for the space – In the words of Concord artist Elvis Costello, our "aim was true."