MASHstudios Opens New York Showroom
October 16, 2019
Midtown location showcases a new generation of branded, customizable and flexible solutions for today's modern office.
MASHstudios, Los Angeles-based maker of custom contract furnishings for some of the world's most recognized brands, has been collaborating with the A&D industry to deliver branded office environments for the last 15 years. This fall, the studio expands its footprint with the opening of a showroom in New York City, the company's first location outside of its headquarters and newly expanded factory in Southern California.
"We're excited to establish a presence on the east coast to better serve our clients in the greater New York City area," said Bernard Brucha, Principal. "It's a market where we've seen a tremendous amount of growth. On a personal note, the opening also marks a return to the city where I first got my start more than 20 years ago."
The 4,620sqft showroom places MASHstudios' signature Branded Office Furniture™ center stage within the context of a real work environment. The fully custom, branded capabilities, for which the studio is best known, are realized through a series of distinct workstations that have been conceived, designed and fabricated by MASHstudios for real clients, who include the likes of Nike, Chanel and more.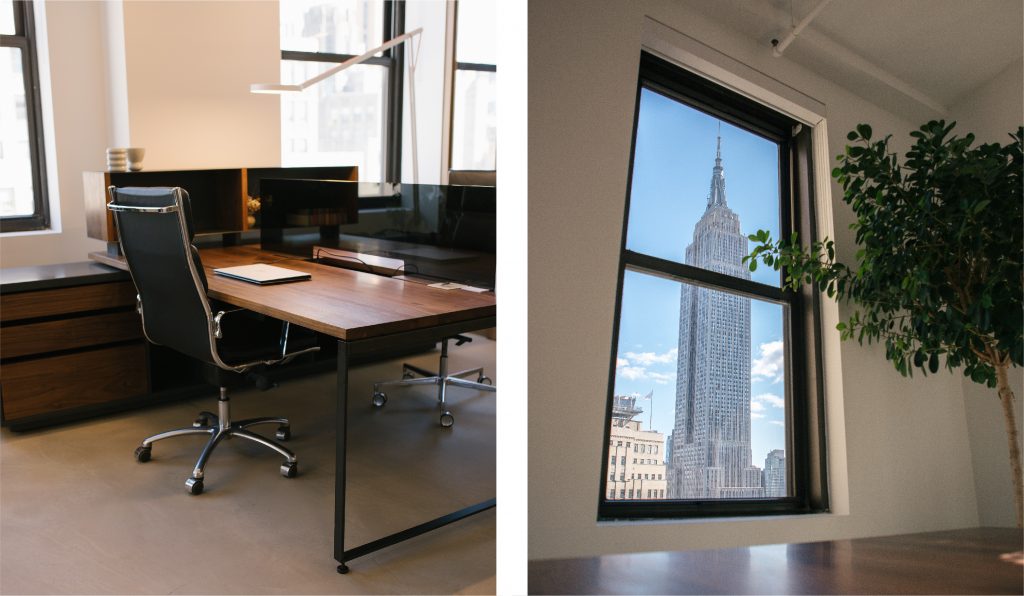 With unlimited access to materials and finishes, MASHstudios offers clients the opportunity to fully integrate their brand into their workspace through unique fabrication methods, which are designed to tell a brand's story, inspire creativity, define a corporate culture, and foster a sense of community at work.
MASHstudios' comprehensive approach to the workplace extends beyond fully custom branded workstations to more turnkey solutions, which are also on view throughout the light filled showroom.
READYMADE, a collection of smart office furniture from MASHstudios, is designed with convenience, flexibility and design in mind. The concept offers a new way to work for an agile generation. Choose from a range of carefully pre-curated options and finishes, which allow growing businesses to express their brand, while bringing beauty, comfort and versatility to their office space.
"Work has changed—and so have the needs of employees, which are increasingly complex and less predictable," said Brucha. "We're designing a better world through customization and flexibility—one solution at a time."
MASHstudios is open to the trade by appointment. Contact Shawn Roche (917.770.8232, shawn.roche@mashstudios.com) to schedule a visit to discover a world beyond standard.
MASHstudios NYC Showroom: 141 West 36th Street, New York, NY 10018