Refinement and Flexibility: Custom Law Office Furniture
May 11, 2023
MASHstudios recently collaborated with RIOS to design and fabricate custom furniture for a prestigious Law Firm in Los Angeles. The objective was to create pieces that reflected the client's professionalism and competence, with design flexibility that would let them adapt the office layout as their needs evolve. The result was an elevated collection of private office furniture, open office desking, and storage pieces meticulously designed to work together.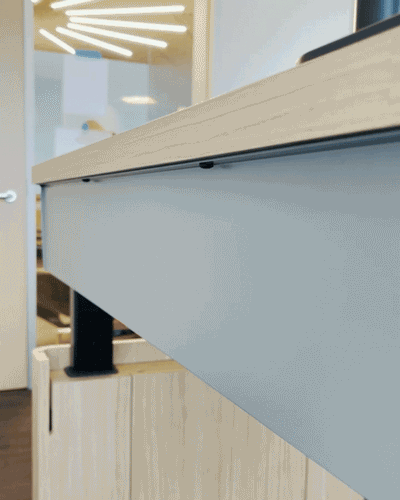 Understanding the importance of a functional yet aesthetically pleasing workspace, MASHstudios created custom sit-stand desks that would be both comfortable for users and impressive to clients. While standard sit-stand desks often reveal awkward proportions and details when raised, our team was determined to design an executive sit-stand desk that exudes elegance from every angle and position. With meticulous attention to detail, we engineered the modesty panel and pedestal bases to ensure a seamless interaction throughout the desk's movement.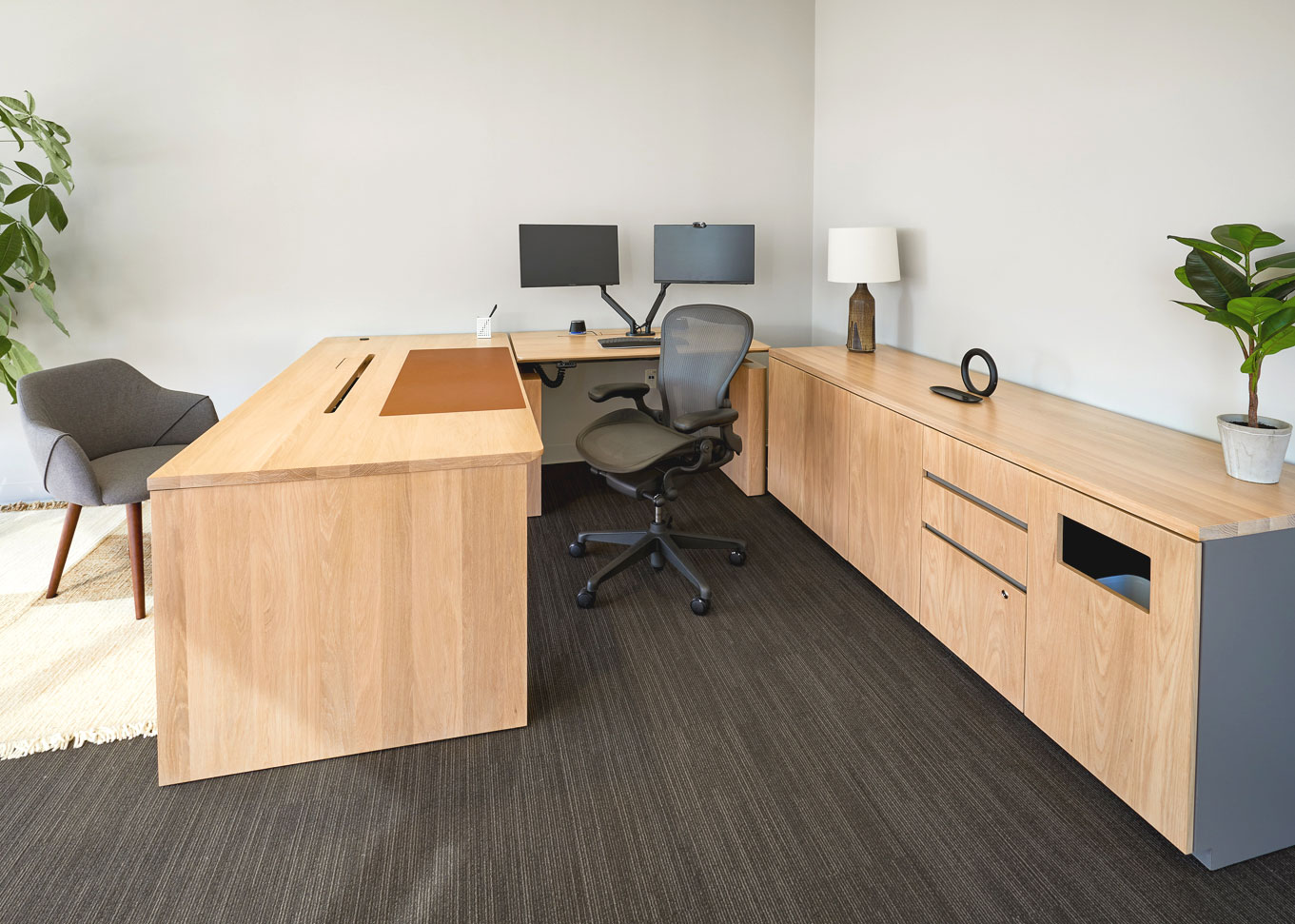 We worked with the design team and client to select materials to enhance the desk's visual appeal and guarantee longevity, incorporating solid oak desk tops with a clear satin finish and oak veneer pedestals that conceal the mechanical components. The unique design concept was replicated across various desks and storage arrangements, creating a series of shared and interchangeable pieces that offer greater flexibility to the end user. The result was a one-of-a-kind furniture system that seamlessly met the client's needs while boasting an exceptional design aesthetic.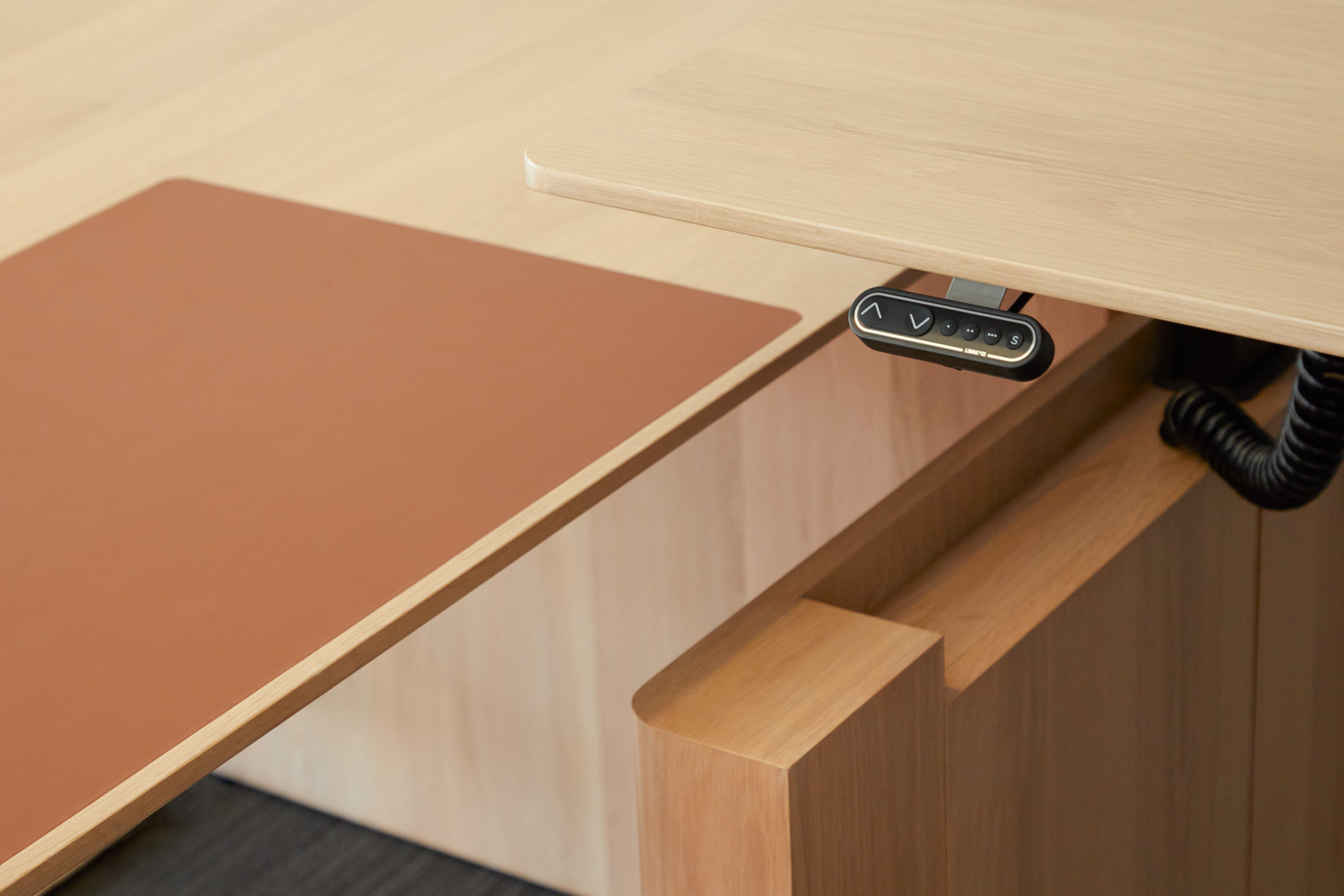 At MASHstudios, we believe in the power of thoughtful design to create inspiring workspaces. This project exemplifies how custom furniture caters to specific needs and preferences by incorporating innovative design solutions that overcome practical challenges. Working in collaboration with RIOS, MASHstudios ensured that the Law Firm received a tailor-made furniture solution that complemented their level of expertise. Our commitment to exceptional craftsmanship helps us exceed expectations and elevate the client experience.