Employee-Centric Furniture for Haven Technologies' New Workspace
May 2, 2023
As the world emerges from the pandemic, businesses are reimagining the traditional office space as hubs for employee engagement. Haven Technologies, located at 2 Park Avenue, envisioned a new workspace focused on employee well-being and creativity, so they turned to MKDA to design a new office that encourages collaboration and flexibility. To help make Haven Technologies' office into an employee destination, MASHstudios designed custom tables, reception, workstations, banquettes, and pergolas.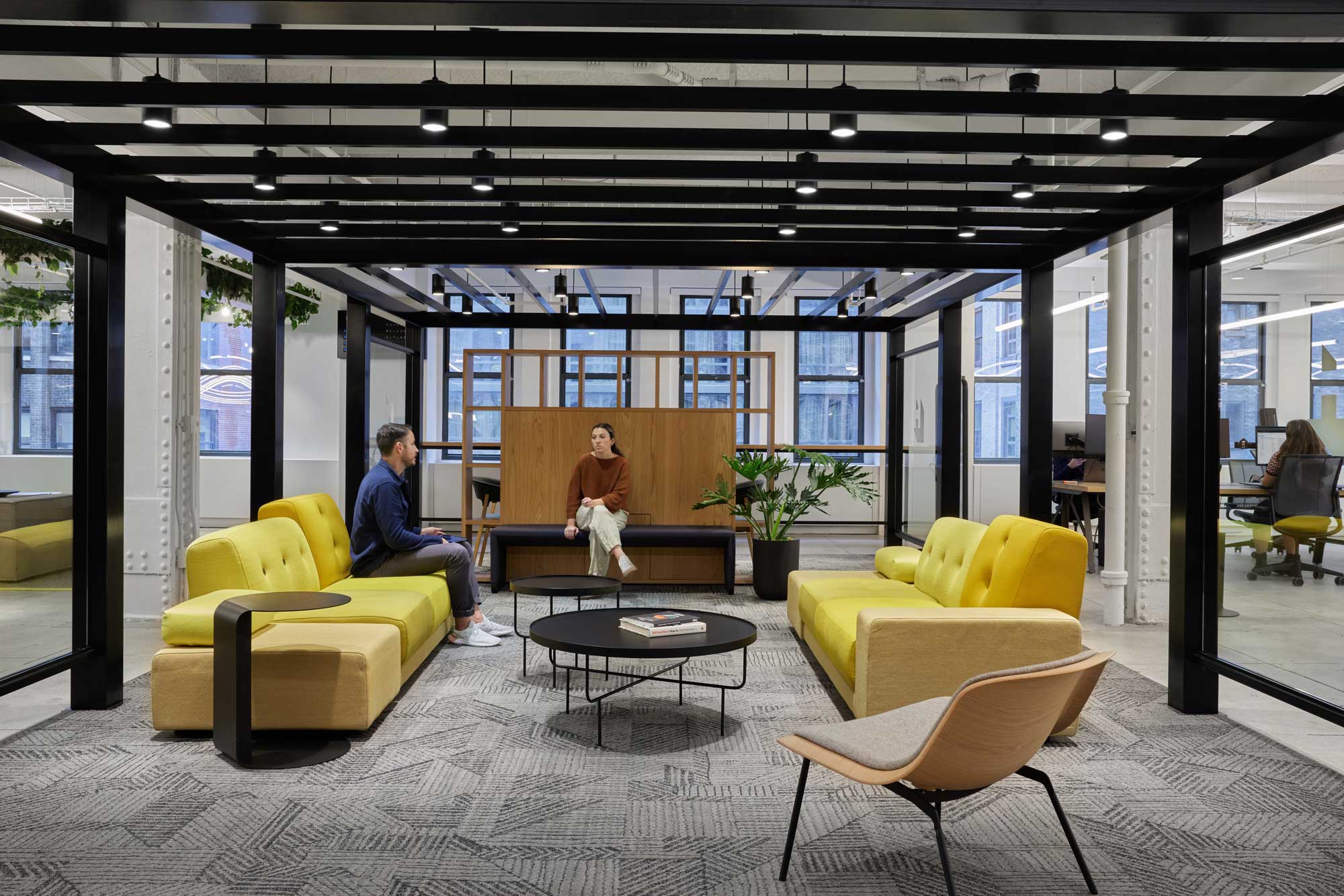 The interior design of Haven Technologies focused on creating spaces for employee collaboration and flexibility, so the MKDA team crafted open-plan workspaces with numerous breakout areas and microenvironments where employees could work and collaborate based on their daily tasks. These spaces were designed around three key themes: industrial notes, natural materials and greenery, and imaginative elements.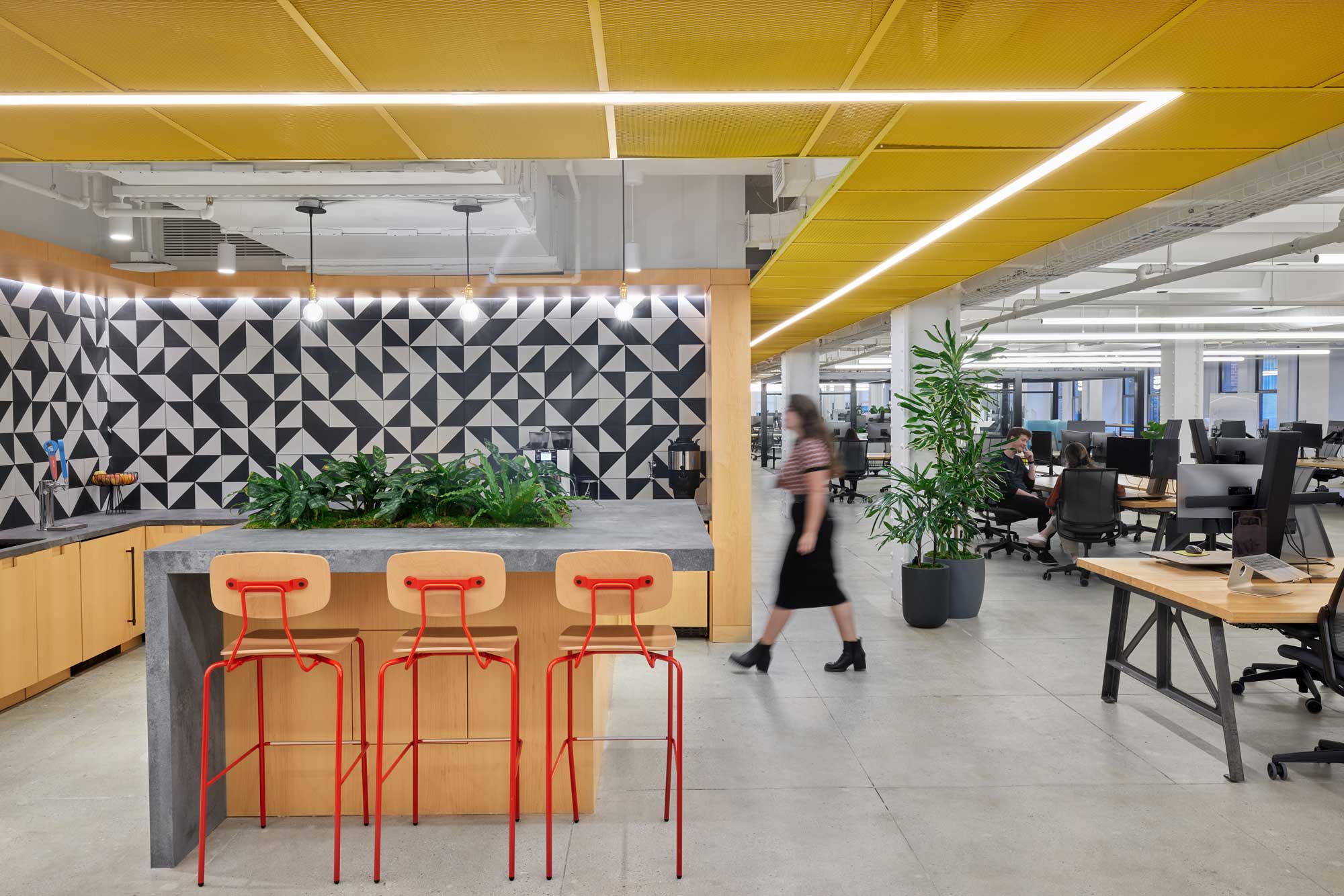 To create an industrial backdrop, the MKDA team used exposed ceiling slabs with decorative metal mesh ceiling tiles wrapped around the core structures, which also functioned as a wayfinding tool. Greenery was incorporated throughout all the common areas, promoting feelings of comfort, wellness, and relaxation among users. MASHstudios created circular banquettes with trees in reception and unique pergolas that mimic outdoor patios.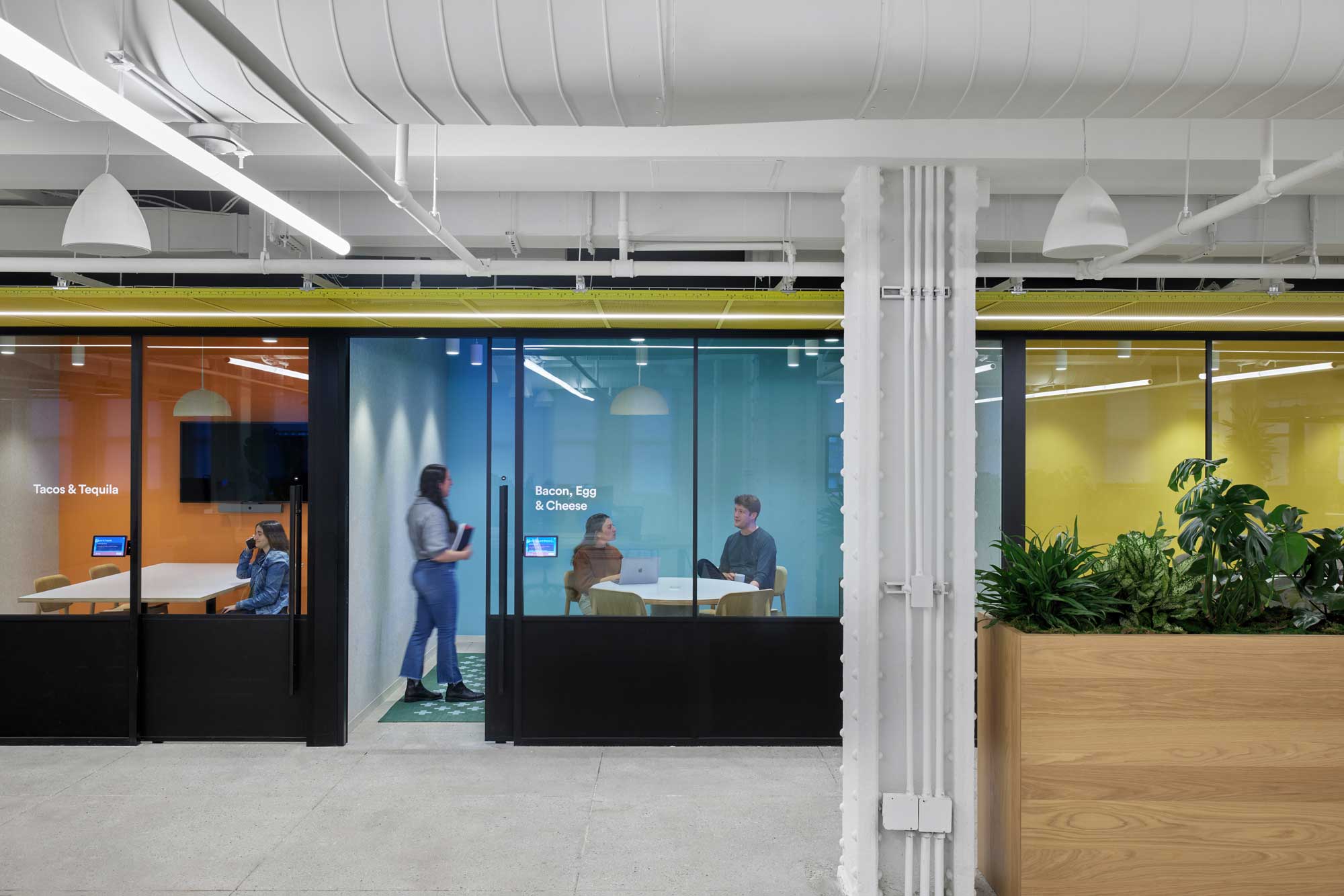 MASHstudios also designed tables for state-of-the-art collaboration rooms, each with eclectic themes and bold color schemes to infuse the space with the company's distinctive personality and culture. The design team playfully named conference rooms after cultural references and foods, such as "Venus and Serena" and "Bacon, Egg & Cheese," adding a personalized and fun dimension to the workplace.
MASHstudios' furniture design for Haven Technologies helped transform the workplace into a memorable destination where employees will be excited to work and collaborate with their peers. By creating various experiences, the team crafted a workspace that encourages creativity, employee well-being, and collaboration.